How Alert Logic Streamlined Month-End Close for Quick and Accurate Financial Reporting with Monica Avant
This is a podcast episode titled, How Alert Logic Streamlined Month-End Close for Quick and Accurate Financial Reporting with Monica Avant. The summary for this episode is: <p>When reporting inconsistencies and obstructed actuals slowed manual FP&amp;A processes to a crawl, Alert Logic knew modernization was the only way to get executives the financial visibility they needed. Hear Monica Avant, Sr. Financial Analyst at Alert Logic, explain how the company automated monthly reports at the department level, provided enhanced financial visibility for more accurate forecasts, and delivered more precise reports to leaders and executives. Monica will also detail how Alert Logic plans to use Dynamic Planning to bring more collaboration to their upcoming 2022 planning efforts.</p>
What are we spending our money on?!
00:59 MIN
Beginning our journey with Planful, accelerating account level reporting
00:55 MIN
Increased accuracy in forecasting for all cost centers with vendor level details
01:01 MIN
Using Dynamic Planning to improve efficiencies with updating forecasts
00:50 MIN
Leveraging Trended Actuals to benchmark future capital investments
00:50 MIN
Alert Logic's maturity with Planful brings confident decision making across the business
01:21 MIN
3+ days saved for each monthly close. 5+ hours saved monthly updating forecast data
01:29 MIN
Speaker 1: All right. Hi, thank you for that intro, Kim. I appreciate that. Let's see. Today, you're going to hear about what we've benefited from, our company has really enjoyed engaging Planful and what they've done for us. However, I will begin the session by explaining to you a little bit about myself. I'm a senior financial analyst at Alert Logic. I am the Planful administrator for my organization. I'm an analyst on our FP& A team. And with that, I've performed the monthly reviews. And also, I'm sorry... With that I support the month- end close processes, including the analysis and reporting of financial results. My team also advises our leadership group of any trends, opportunities, and risks that they should be aware of to make sound financial decisions. let's get started. I enjoy being a part of the finance team because my team sees the opportunities and advises when to move forward and take the leaps. A little bit about Alert Logic. Alert Logic is the only managed detection and response provider that delivers comprehensive coverage for public clouds, SaaS, on- premises, and hybrid environments. Our cloud native technology and white glove team of security experts, protect your organization 24/seven and ensure you have the most effective response to resolve whatever threats may come your way. We were founded in 2002. We are headquartered in Houston, Texas, with worldwide operations. What you'll learn during this brief discussion. First off, you'll learn how our FP& A team has dialed into the financials so closely, that we've started to bore our cost center owners with the reviews. And this has led to meeting eliminations, which is good plus, plus for everyone. Secondly, you'll learn how Planful has saved analyst hours, allowing us to perform more value- added activities for our groups or cost centers. And lastly, you learn how Alert logic continues to benefit from using Planful as we strengthen our capabilities, it's an ongoing process. On this slide, you'll learn about some of the challenges and the pains my finance org endured before engaging Planful. On the internal challenge side, you'll see that our GL reporting obstructed our ability to easily review monthly actuals. This resulted in month- end close processes that were highly manual and time- consuming, for example, it took us 32 hours to get the data where we needed to be in order to review the initial review. That took four analysts a full day, eight hour day of work, working in an Excel file, side- by- side. And then also another internal challenge is, we had inconsistent financial report formatting across the org. Depending on what analyst prepared the data, it was all looking different and hard to consolidate. So we spent all this time organizing the data and what we found was that when we finally reported it, we still didn't know, and we still questioned" what are we spending our money on?" So that's a huge problem. Our general ledger data was organized and reviewed via Excel files as previously mentioned. And then our FP& A team spent considerable amount of time updating forecasts on a monthly basis. What used to take us eight hours is now down to two or three. So given these challenges and pains, our finance org began interviewing and researching different EPM tool providers. And we landed on engaging Planful for three reasons really. We liked the spotlight Excel and the ability to build and update reports using the Excel interface. We also liked the idea of automated reporting, those 32 hours that we previously wasted, we could actually take down and get more time back. And then another benefit was that we could use the dashboard capabilities. We began the journey about two and a half years ago. The first phase, well actually let me say this... We chose to implement, in a phased approach because of basically constraints among our team members and a quick need to get the tool running and standing for us. So phase one, accomplished department and GL account level reporting. This allowed quicker account level trend reporting, and it automated our monthly review reports being delivered to each analyst. So this was all about saving the time and really allowing us to, to run down the 32 hours. Given that time savings, we also resulted in cost center owners were unaware of what compromised their GL totals without heavy digging. So it wasn't readily apparent to them what they were actually spending. And that was an issue, we still needed to get down more granular. So then we moved on to phase two. Phase two resulted in enhanced reporting to list vendor level details. Our cost owner, cost center owners now had a hundred percent visibility into what expenses and what vendors comprise their totals for the month. And of course this led to increased cost control. If you're able to identify what drives the cost, you can begin to manage it. Our trim reviews enabled more accurate forecasting. We were no longer focused on reporting and understanding what we already did. We were more looking into the future and what we could control still. The phase two also gave us vendor insight into vendor overlap. By this, I mean, we could begin seeing what different cost centers were spending on the same software or services, and combine those procurement efforts into one business level effort. So save money by purchasing as a business. Phase three resulted in us incorporating dynamic planning. It's the tool I really love. And I enjoyed working to implement. We use Spotlight Excel to... we basically are able to use enhanced Excel formulas to update our reports in right back into PCR, our forecasts. This has really been a great tool, it's an automatic update on our reports. And this also has provided efficiency with forecast updating. This efficiency means that our numbers are updated more regularly as discussions and decisions are made. And that leads to of course, more precision when reporting financial periods to the leadership team and board executives. Reporting future financials. That's where we're at right now. And we're planning phase four, we're about halfway through. Shouldn't take much longer for dynamic planning for collaborative efforts, which will result in a shared workflow among cost center owners and the FP& A team for 2022 planning. This collaborative effort will allow our cost centers to really have a sense of ownership of their 2022 plan numbers. There will be less ambiguity around what was left out of the plan or incorrectly captured. They will have a real- time visibility and different planning iterations. And with that, we expect the planning process to be basically approved and done with earlier in the planning season. For this effort, we are leveraging trended actuals to benchmark future investments of capital. This slide shows you the walk around our Planful experience, Alert Logic maturity with Planful. The first phase was the department in GL account level reporting, which made everything quicker, but we still didn't know exactly what was driving our expenses. Phase two was the enhanced reporting to list vendor level details. This really allowed us to forecast more accurately and see exactly what we were spending on, focus less on the past and more on the future. And then we incorporated use of dynamic planning and this allowed us to quickly update our forecast and be able to report on it accurately and run reports that showed real- time changes. Next step is our dynamic planning with collaboration across the business. We're excited about that. We want to have more buy- in and more ownership of our future financials. And then in the bottom portion of this slide, you'll see the Planful enables our finance team to be reliable. We have a hundred percent visibility into each dollar we spend nowadays. We are efficient, we track expenses quicker and with more efficiency, more efficiently. We have automated our monthly financial reports. So we were able to spend the time upfront creating the reports in a way that we wanted to view them monthly. And now we can automatically export them every month, going forward without effort. We are also more future oriented. We're worried about forecast precision and business focused. We make confident decision- making, which makes confident decision- making by our leadership team based on trended actuals and forecast. This slide will inform you of some of the ways Planful has impacted my organization. We have reduced our monthly close timing by three plus days, we have saved five plus hours each month on updating our forecast data. Those time savings have allowed us to really repurpose that time and start solving real critical problems. We're serving more consultants to our cost centers and asking them questions and providing... Even brainstorming, providing them ideas of how they can do better with their cost centers. What could relieve their pain points? Planful has streamlined the monthly close tasks of four business partners and one finance manager. This is implement, I'm sorry, impacted 28 plus departments within our organization, who now have a hundred percent visibility into their expenses and start spending time worried about the future. We also have a monthly CFO close review, where we basically quickly and succinctly advise our CFO of any type of variances against plan and our forecast. Whether they be positive or negative, we can quickly acclimate and he can know where to spend his energy focusing, problem solving or driving change within our organization. That has been a really good sense of... He said, he quoted and said that" it was a peace of mind that we do that every month." So that's great. So that's all I have for you. And at this time I'd like to thank you and Planful, shout out to my team in Houston, my friends and my family.
DESCRIPTION
When reporting inconsistencies and obstructed actuals slowed manual FP&A processes to a crawl, Alert Logic knew modernization was the only way to get executives the financial visibility they needed. Hear Monica Avant, Sr. Financial Analyst at Alert Logic, explain how the company automated monthly reports at the department level, provided enhanced financial visibility for more accurate forecasts, and delivered more precise reports to leaders and executives. Monica will also detail how Alert Logic plans to use Dynamic Planning to bring more collaboration to their upcoming 2022 planning efforts.
Today's Guests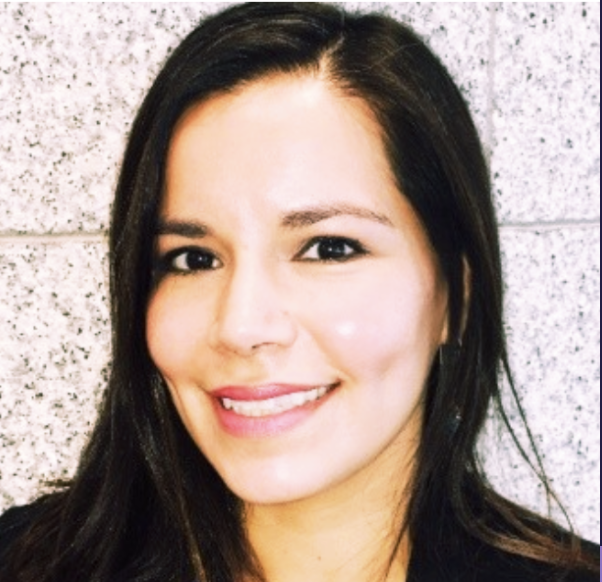 Monica Avant
|
Senior Financial Analyst @ Alert Logic
Monica Avant is a Planful Administrator who works as a trusted business partner that supports month-end close processes including the analysis and reporting of financial results. Her team advises the Leadership group using data-driven analytics and insights that uncover trends, opportunities, and risks – informing on future strategic and financial decision making. BBA University of Texas, MBA University of Houston. Monica Avant is a Planful Administrator who works as a trusted business partner that supports month-end close processes including the analysis and reporting of financial results. Her team advises the Leadership group using data-driven analytics and insights that uncover trends, opportunities, and risks – informing on future strategic and financial decision making. BBA University of Texas, MBA University of Houston.