Opening Keynote with Grant Halloran
This is a podcast episode titled, Opening Keynote with Grant Halloran. The summary for this episode is: <p>Grant Halloran, Planful CEO, will kick off Perform with a bang. First, let's set the stage – the reality is that the future is changing faster than we can imagine and the time to take action is now. It's time to speed up, be more efficient, and not be stuck thinking business will return to normal. This is your chance to accelerate into the future.</p>
Giving you time back for rewarding high value work and more time to spend with your families
01:20 MIN
Uncertainty and change creates new opportunity
01:30 MIN
Be a magnet during The Great Resignation
00:45 MIN
Course correct, faster and more often
00:46 MIN
Increase the productivity of your team
01:02 MIN
Make high velocity decisions
01:09 MIN
The office of the CFO needs to modernize
02:13 MIN
Planful customers seizing opportunities in their markets
02:21 MIN
Trintech embracing automation, RPA, and artificial intelligence
01:08 MIN
Grant Halloran: Welcome, everyone. I'm so excited you're here. As Rowan mentioned, we have thousands of people online, and we're coming to you live. We have a jam packed schedule for the next two days, and I want to thank our incredible marketing team for putting this live streaming event together so quickly. So much work goes on behind the scenes, lots of late nights. Last week, my 11 year old twin boys, Fred and Havi, were quizzing me about why I was spending so much time at work. And I said," We have a conference we are putting on."" What's that," Havi asked. And I told them," We have lots of finance and accounting people that want to know how we can help them."" What do they do," the ever curious Havi asked again." Well, they work with lots of numbers inside the company," I said." Oh, like math. We're learning lots about math at school," Fred replied." Like this," Fred went on," One day a farmer sent his sheepdog, Spot, off to gather his eight sheep. On returning, the farmer was surprised to find he now had 10 sheep in his pen.'I asked you to get eight sheep. Why are there 10 here,' he asked Spot.'Woof. You asked me to round them up,' barked Spot.'" Maybe it's too early for dad jokes here on the west coast, and I have to tell you it's hard to be a comedian on a live stream without the audience feedback loop. But on a serious note, for all of us, the last 18 months has been extremely challenging on so many levels. We've all been affected by the pandemic, but some more than others. For those who've experienced the loss of a loved one, you have our sincere condolences, and we wish you peace. We're on a mission to make your professional lives much easier, to give you time back for rewarding high value work, and more time to spend with your families, more time for terrible dad and mom jokes. These next two days are here to help you learn how we can do that for you today, and our vision for the future. Over the next few days, you'll hear from incredible customers, such as Specialized, Kiewit Corporation, Steinway& Sons, Starkey, LifeStance Health, along with Planful experts and industry influencers. You'll learn how to lead through change. You'll get to see some of the exciting new products we've been working on to help you take action and drive your business forward. You'll also see how we are bringing easy to consume artificial intelligence to finance and accounting processes, and you'll hear our customers and product teams explain how Planful accelerates monthly close through automation, helps increase business wide collaboration with dynamic commentary, lets the business explore options with scenario analysis, supports extended planning and analysis with operational planning, and so much more. As you're all aware, the world is changing faster than ever. It's funny, I feel like I've been talking about this at annual conferences for quite some time, yet it never goes away as a macro theme with the clients we work with. We've all experienced this increasingly fast changed for many years, but the mother of all changes happened recently, which accelerated change even more. Now, nearly two years later, as macro economic forces continue to impact our daily lives at work and home, computer chip shortages are closing factories, reducing supply and increasing prices from everything from Teslas to televisions. Material shortages have pushed the price of building materials up by more than 30% so far this year. Worker migration and uncertainty have driven home prices to record levels. Global freight shipping prices have risen more than 350% in just the past year. These and other economic challenges have pushed inflation rates to the highest levels in more than a decade. These seismic changes present new threats and challenges to all businesses. However, in the midst of this uncertainty and change, it also creates new opportunities. The time is now to accelerate change in your business in response to this changing landscape. Companies that invest faster in digitizing business will be the winners. KPMG found that two thirds of all companies accelerated digital efforts during the pandemic. That's incredible. So the race is on. We need to invest more and do it faster. And the ROI is huge. According to McKinsey, those who invest more in digital than competitors are twice as likely to report outsize revenue growth. Planful Perform, this event, will show you how you can look beyond these massive market shifts and find the opportunities, and we believe the only way to do that is if you accelerate now. That's our theme for Perform this year, accelerate now, and for finance and accounting, it means taking action, getting the insights you need to make better decisions, and pushing through uncertainty to find opportunity. Finance and accounting can move to modernize, so you can magnify your impact to the business immediately and sustainably. So here's four ways to accelerate now. First, be a magnet during the great resignation. An August poll by PWC found that 65% of workers are actively looking for a new job right now. This is either terrifying or, again, a huge opportunity. So make your organization one that keeps and motivates the great workers, and attracts top talent from elsewhere. You do that by giving them modern tools that allow them to maximize their value to your company, tools that automate low value work, low cognition work, so they can focus their effort on high cognition and highly rewarding work. Organizations will either be a loser or a winner in the great resignation based on the actions you take now. Second, course correct faster and more often. We've seen the volume and frequency to course correct decisions increase dramatically. Business leaders now want multiple scenarios, budgets, and forecasts weekly or daily, and sometimes multiple scenarios a day. Business leaders have become conditioned to this higher frequency during the pandemic, and it's not going away. If you don't have the modern tools, the burdens you've faced in the past are only going to increase. Finance and accounting professionals will continue to work late into the night. Your employee satisfaction and retention will suffer, and your business leaders just won't have the financial insights they need to make better decisions at the speed they now expect. Third, increase the productivity of your team. As we look forward to the end of the pandemic and toward more societal and economic stability, companies need to grow organically and through acquisitions. In fact, according to market data provider Refinitiv, 2021 is already on track to be the biggest year for M& A in history. So cast your mind forward five years, how different will your business be in terms of scale and complexity? Think about it now. And to add to this image, the mode in which your employees work has fundamentally changed. For the first time ever, accounting and finance teams will spend more time on average at home than they spend at the actual office. To keep up with the need for more productivity, will you just increase the size of your teams in a linear fashion? Or will you start finding operational efficiencies and productivity leverage in your function through modern technology? Four, make high velocity decisions. As part of a forum tomorrow, I'm having a conversation with industry analyst, Ray Wong. You won't want to miss that session, and you get a chance to win the Peloton. You'll hear how the office of the CFO is being tasked to drive decision velocity. Yes, that's right, the office of the CFO. That requires comprehensive data, and it's no longer the mandate of CIOs to make it happen solely, because financial data needs to connect to the operational data. Like never before, finance and accounting teams are working with an array of these data, but are you using it effectively, making better decisions, and doing it all faster? What are the leading indicators that drive your business? Are you seeing the complete picture? Does everyone in the business have the best information to make the right decisions? Operational data combined with financial data is the answer, and you need to unleash that data to elevate the financial IQ of everyone in your organization, and drive higher velocity decisions. To get there you need to partner with the operational lead, your business partners, not just have them dig for the data and hand it to you. That wastes everyone's time, and you miss the story behind the numbers. It's also low value work that can be automated, which frees everyone up to do the things that we're talking about. So to accelerate now, the office of the CFO needs to modernize. There is no time to waste. Here are the specific technology questions that exist today as we think about that challenge. As I talked about, connecting operational data to financial data, think about just how much of financial revenue forecast can be improved with sales pipeline and inventory forecast, or if marketing could track the actual ROI and revenue pickups in a trade promotion model to assess total cost, as well as impact. Decreasing cost of sales needs more than a haircut on a P& L. You need insights into what is driving inventory turns, bill of materials costing, and you need to iterate on this monthly to find ways to become more effective. And that's just some examples of operational planning connected to financial planning. Second, the sheer volume of data in your business. The volume of data is dramatically going up, yet the time to plan and report is decreasing, and you know it. Your data needs to be clean, secure, and in the cloud. Why? Because cloud technologies are an exponential technology with infinite scalability. Third, best of breed solutions. If you're a CFO, and your company is planning to grow through acquisitions, and many of our customers do, are you looking to homogenize all of the ERPs you inherit through those acquisitions? Or are you thinking creatively by building an abstraction layer above your ever- changing ERP layer, leveraging again cloud technology? An Abstraction above those ERPs gives you the ability to rapidly integrate FPNA and accounting processes across all your acquired companies, without having to slow down, to homogenize on one ERP stack, almost certainly a multi- million dollar multi- year effort. For companies growing through acquisitions in the next five years, the idea of trying to homogenize all your processes via a single ERP layer is an economically terrifying vision. The 2021 Wisdom of Crowds study from Dresner Advisory Services shows a continuing trend towards specialist vendors for planning solutions. This year, a majority of survey respondents say they chose a planning solution regardless of their ERP affiliations. So why can't you use homegrown tools and spreadsheets to overcome those technology challenges? At Planful, we love spreadsheet tools like Excel from Microsoft, one of our partners. It's great for personal, personal productivity, and I'm sure you love it too, but Excel is not a tool that fosters extensive collaboration across many people, and with large volumes of data. It's simply not designed as a system of control, which introduces an unacceptable and unprofessional level of risk. Consider these real world examples, the British National Health System last October hit the Excel row limit, and under- reported weekly COVID cases by nearly half. A construction company submitted a bid nearly$ 3 million dollars to low due to a spreadsheet error, and they had their big rejected, of course. The State of Pennsylvania overpaid a school district by half a million dollars when spreadsheet errors by the district stated inflated enrollment numbers. A retailer in the UK blamed their large profit warning on a spreadsheet error made by a member of its finance team. This list of horror stories just goes on and on, and I'm yet to meet a finance and accounting professional without at least one of these stories. Are you still stuck in that mode? Even if you're using a legacy planning and reporting tool or a homegrown one, I bet many of you still export a lot to Excel, and still struggle with the collaboration with your business units through this medium. So here's the good news, it doesn't have to be this way. With our 20 years of experience, millions of hours of R& D, we built one of the broadest and deepest functionality sets for finance and accounting processes. Let me tell you about our platform for a minute, and why we're different. Our platform has a modern user experience, which is only going to get better. We have a ton of investment in our user experience. It has the ability to implement in a modular fashion, so you can go on a journey, delivers performance at lodge data scale. It works seamlessly with our friends from the Microsoft Office Suite, and finally, it has in- built proprietary AI functionality, which will increasingly change the game for our customers. I mentioned earlier the need to connect operational and financial use cases. FPNA as a function is moving beyond just the traditional use cases of financial planning and reporting. As the right hand of this diagram illustrates, operational planning represents a significant opportunity for customers to extend across the whole organization, linking operational drivers and commercial drivers with financial models. And you can learn more about our operational planning capabilities in the breakout sessions over the next two days. So let me make this real for you with a few examples of Planful customers that are truly seizing opportunities in their markets. KATA, a global equity management platform, has been doubling in size every year. Just this year, they raised$ 500 million dollars, valuing the company at$ 7.4 billion. KATA implemented Planful in just six weeks. Having real- time P& L and reconciling data in our cloud platform immediately reduced their monthly close cycle time. Specialized, a bicycle designer and manufacturer, experienced booming demand for their products. In fact, I have five Specialized bikes at home. They're Awesome. Four years ago, Specialized implemented Planful for worldwide financial reporting and planning, and with Planful they were able to streamline their processes and reallocate resources to better support their rapidly growing business. And you'll hear more from Sean and Barbara from Specialized later today. Etsy, my middle daughter's favorite company. Yes, I have a lot of kids. Etsy, the global online marketplace, experienced an acquisition spree, reporting revenue of$ 1. 1 billion dollars, a 64% year over year increase. Etsy is using Planful to streamline budgeting, forecasting, and reporting as their complexity continues to increase. Moderna, to no surprise with their incredible COVID vaccine, experienced a 6, 200% increase in sales, generating$ 4.4 billion in the second quarter of this year, compared to$ 67 million during the same period last year, talk about off the charts growth and amazing innovation. And we're so proud to support the Moderna team as they continue to bring amazing breakthroughs to the world. And for SmartyPants Vitamins, recently acquired by Unilever, weekly forecasting became a reality when they automated sales and trade spend reporting in 20 days with Planful. 20 days to automate that. Creating a complete dynamic forecasting ecosystem for the organization allows their demand planning team to drive better business decisions across the whole company. So to keep up these customers here at Planful, we've had to accelerate too. In June, we launched a new application in our platform called Predict Signals. Users can now easily identify anomalies in their financial data, those needle in the haystack moments. Human errors and budget padding are now detected automatically and at a granular level. Today, I'm excited to announce the next Predict application. We call it Projections. Projections enables you to create forecasts that are accurate, smart, and insightful. Projections is powered by our own algorithms, because we found the myriad of third- party options were not accurate enough, and could not cope with the complexities of financial data. Financial data is an order of magnitude more complex than operational data. Projections not only helps you make forecasting faster, but also better. It can expose a range of forecast scenarios, so a user can quickly assess and finalize forecasting decisions. So be sure to check out tomorrow's product innovations keynote, where the team will be demoing that functionality and the broader vision for Planful Predict. So let's bring this home. Many of you have been customers for quite some time, but there are many that just joined us, joined our community, and you're at the earliest stages of your journey with Planful. We've been on a significant growth trajectory. In the first half of this year, we've moved from four releases a year to 12. We hired over 100 new, amazing teammates. We more than doubled the international customer base that we have. We tripled the size of the Planful partner community. Our customer referenceability score was 96%, and we achieved an amazing 60% subscription bookings growth. Being a software company, we make mistakes. We're not perfect. It's inherently complex what we do, but here at Planful, our culture is to strive to do the right thing for our customers. We will always work hard to get it right the first time, but when we don't, we will make it right. We couldn't have achieved any of this without all of our incredible customers. So here was just a small sample to illustrate how we serve customers in all industries. Thank you to all of our customers for your partnership, and allowing us to serve you through good times and tough times. Next, I want to thank all our partners. You bring so much passion, expertise, and specific domain knowledge, whether it's industry or particular use cases to compliment our technology in the service of our customers. Thank you. And specifically, I want to thank a number of partners that have helped sponsor this event, and in particular, Trintech, our platinum sponsor. Last, but certainly not least, my heartfelt thanks to the amazing team here at Planful. We have the smartest, happiest, hardest working people in our industry. I couldn't be more proud to work alongside this talented, amazing group of teammates. Thank you all. Now, speaking about culture and partners, I'd now like to take a few minutes to highlight the strategic partnership that we announced in July with Trintech. This partnership will combine Trintech's leading mid- market financial close solution with the Planful platform. I'd like to welcome to the stage, Darren Heffernan, the president of mid- market at Trintech, to share his views on our partnership. Welcome, Darren. It's great to see you.
Darren Heffernan : Great to see you again, Grant.
Grant Halloran: Yeah, thank you. We evaluated so many potential partners in this space, financial close solution space, and I believe Adra, the name of your mid- market solution, is by far the best solution in the world. Darren, what makes the Adra solution so compelling and so different?
Darren Heffernan : Well, obviously, we're biased, so I'll agree 100% with that assertion. For me, we automate the financial close process, so we're very complimentary to what you guys do in the FPNA space. So by that I mean you can do your daily reconciliations, you can do all your close management true to cycle, you can do your reconciliations at the end, at the balance sheet for the end of the month, the end of the period, but for us, we're a system of control. And like you said earlier on Excel, we love Excel. It's very complimentary to our process, but even Microsoft will tell you it's not a system of control, right? So it's very important to us, and then, obviously, the look and feel of the product, and how people are interacting with it is really important to us. So we're very happy to be here, and thank you for inviting us to be here, and great to be your platinum sponsor.
Grant Halloran: Yeah. A bunch of our folks looked at the Adra solution three or four years ago, and one of the amazing things that they told me was that the product has just improved on so many levels, so congratulations on all the work.
Darren Heffernan : Yeah, thank you. Yeah. Yeah. We spent a lot inaudible.
Grant Halloran: I recently read one of your customer success stories, and I was impressed that one of the points in there, that they were able to reduce the number of account reconciliations needed in a close period by 95%. Is that normal? Is that...
Darren Heffernan : No, that's very common. That would be we highlighted that one, that particular one, but that's the same for actually all of our customers, the vast majority of our customers. The way we look at the reconciliation process, which is one of the biggest problem areas of your close process, is let's challenge the status quo of the way people are doing it today. Most accountants will download a trial balance, go to every single account, and go reconcile it, and finish up when they reconcile. Where we challenged the status quo is, question, why are you doing it? Let's take a more risk- based approach to it. Let's look at and analyze should you do it quarterly? Should you do it every six months? Should you do it every year? We embrace automation, RPA, artificial intelligence, so with all those algorithms that we've built into the solution, we say," Why don't you do them? If it's a zero- based accounter, there's very little movement. Let's auto reconcile it." If the movement on the account is what you expected, well, then let's auto reconcile that as well. So the one thing that we're trying to give back, which is the scarcest commodity that every finance professional has, is time. And that's what we've been really successful at doing in that particular reconciliation space.
Grant Halloran: Yeah. And being a system of control, you're able to build in through all that financial intelligence those concepts of materiality and risk. So it's fantastic. I love it. You've been a previously CFO at Trintech. Just to bring us home here, why are you excited about this combination with the Plan?
Darren Heffernan : Yeah, so my background is I was CFO of Trintech for seven or eight years before I took on my current role, and we were always very good at closing our books, because we had the right tools. Right? We were pretty quick, but we implemented Planful in Trintech, and immediately it became obvious the synergies that we had between the two systems. So the visibility and the transparency that we were able to give to each other was incredible, off the chart, and that whole concept of giving back time, we were able to do. So my background is an FPNA, and actually, controllership as well, so I remember doing medium- budgets and forecasting, and things like that. I was always waiting for someone to tap me on the shoulder or send an email and say," Okay, we've closed the books. Now, you guys go ahead and do your variance analysis, your reporting." And now what we can actually do through this partnership is give full visibility into the FPNA staff to literally sit there and watch the close process in real time on a workflow basis, true to access to the reporting that we have. And then you can decide," Hey, I think my area is done. I can actually start this process a little bit earlier than what I've done before." And then before you know it, you've got that precious commodity back, which is time. So I'm very excited about the partnership, Grant. I think we're going to do great things. We're very unique in what we're doing. There's nobody out there that's doing what we do, right? Together. Your team have been phenomenal, and I really think this partnership can go a long way of combining the integration between the finance and accounting teams and the FPNA team, so really excited, and thanks for your team. They've been awesome to work with.
Grant Halloran: Yeah. Awesome. Well, I agree. I agree with everything you said. This end- to- end integrated solution is it just helps finance and accounting teams partner better together. It's a whole integrated process, and the more that we can just reduce those cycle times, give time back for high value work together, I think it's amazing. And I agree, our team has been incredible, and your team has been amazing as well.
Darren Heffernan : Yeah, you're very good. Yeah, that's good. That's good.
Grant Halloran: And I've been in this industry a long time, and the foundation of good partnership is built on culture, and we're super excited to be partnering with you guys, because I see this amazing culture, the fit that we have together.
Darren Heffernan : Yeah, I agree.
Grant Halloran: So thank you so much, Darren.
Darren Heffernan : Thank you, sir. Thank you very much.
Grant Halloran: Okay, cheers.
Darren Heffernan : Appreciate it.
Grant Halloran: Thank you. inaudible about that partnership with Trintech, and we're going to have more sessions. So in conclusion, accelerate now is about going on a journey, transforming and modernizing the technologies in your back office. The massive changes that we are encountering today are the same for every business in every industry. The only winning response is to look to seize opportunities rather than to succumb to threats. The journey is not only exciting, but also challenging, and the Planful team is dedicated to continuously improving our products and service to help you achieve your goals. Thank you for your time this morning, and please enjoy the next two days of Planful Perform.
DESCRIPTION
Grant Halloran, Planful CEO, will kick off Perform with a bang. First, let's set the stage – the reality is that the future is changing faster than we can imagine and the time to take action is now. It's time to speed up, be more efficient, and not be stuck thinking business will return to normal. This is your chance to accelerate into the future.
Today's Guests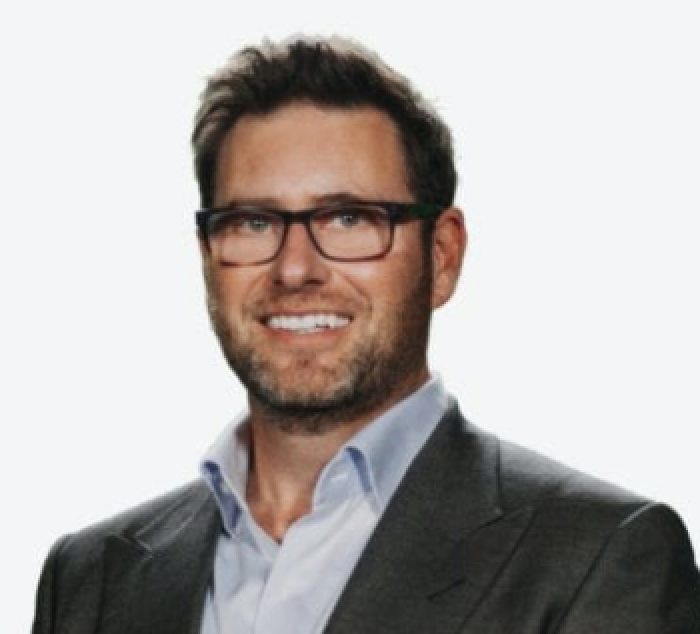 CHIEF EXECUTIVE OFFICER Grant Halloran Grant Halloran is the Chief Executive Officer at Planful. He has over 20 years of senior leadership experience in enterprise software, a career to date marked by positions where he drove high growth and global expansions. Prior to joining Planful in July 2019, Grant was the EVP and Chief Commercial Officer at OmniSci, a venture-backed big data analytics company, where he oversaw sales, marketing, alliances and customer success. During his two year tenure, OmniSci tripled in revenues and employees. Before OmniSci he served on the executive team at Anaplan as well as Infor, following Infor's acquisition of Orbis, where Grant was CEO and co-founder.